Barred for Life: How Black Flag's Iconic Logo became Punk Rock's Secret Handshake (e-Book)
SKU:
9781604863949d
Author and Photographer:
Stewart Dean Ebersole • Additional Photographs by Jared Castaldi
Publisher:
PM Press
ISBN:
9781604863949
Published:
2/2013
Format:
PDF, ePub, Mobi
Size:
10 x 8
Page count:
328
Sujects:
Music–Punk/Photography/Art–Tattoo
"The Bars represent me finding my people. We were like a tribe. Together we are strong whereas before we felt weak and ostracized."

Barred for Life is a photo documentary cataloging the legacy of Punk Rock pioneers Black Flag, through stories, interviews, and photographs of diehard fans who wear their iconic logo, The Bars, conspicuously tattooed upon their skin. Author Stewart Ebersole provides a personal narrative describing what made the existence of Punk Rock such an important facet of his and many other people's lives, and the role that Black Flag's actions and music played in soundtracking the ups and downs of living as cultural outsiders.
"The Bars say 'I'm not one of them,' and it also lets the right people know that I am one of them."

Stark black-and-white portraits provide visual testimony to the thesis that Black Flag's factual Punk-pioneering role and their hyper-distilled mythology are now more prevalent worldwide then when the band was in service. An extensive tour of North America and Western Europe documents dedicated fans bearing Bars-on-skin and other Black Flag iconography. Nearly four hundred "Barred" fans lined up, smiled/frowned for the camera, and issued their stories for the permanent record.
"It is the black flag of anarchism, and that is the opposite of the white flag of surrender."

Barred for Life expands its own scope by presenting interviews with former Black Flag members and those close to the band. Interviews with alumni Dez Cadena, Ron Reyes, Kira Roessler, Keith Morris, and Chuck Dukowski, as well as photographers Glen E. Friedman and Ed Colver, and the man responsible for tattooing The Bars on more than a few Black Flag players, Rick Spellman, round out and spotlight aspects of Black Flag's vicious live performances, forward-thinking work ethic, and indisputable reputation for acting as both champions and iconoclastic destroyers of the Punk Rock culture they helped to create.

"When I see The Bars I think 'Black Flag the band,' but they also represent an entire movement of people that are not going to conform. They are part of a culture of people that stand up for themselves."
Praise:
"Barred for Life is a book with heart. It also avoids the trap that similar single-subject photo books fall into. There's actually a narrative arc, thanks to a series of interviews with former band members interspersed throughout, telling the story of the band and its fans."
—BlackBook
"Most band tattoos look like complete shit. But Black Flag transcends this rule because even the shoddiest stick 'n' poke versions of the punk band's logo, four rectangular bars, somehow always look great. Having a crooked and faded set of the bars myself, this compilation reminds me of how meeting others who've defaced themselves similarly often means meeting your new best friend or future wife."
—VICE Magazine
"While the book is packed with insightful interviews and tales from inked fans and band members, it's Castaldi and Ebersole's beautiful black and white photos that are most impressive, and leap kicking and screaming from the pages."
—Bizarre Magazine
About the Author/Photographer:
Stewart Ebersole is a freelance designer and builder currently living and working in Philadelphia, PA. Ebersole dedicated much of his time and efforts to varied aspects of the Punk Rock culture between the years of 1982 and 2002, and Barred for Life is his first book on the topic. See more at www.barredforlife.net
About the Photographer:
Jared Castaldi is a professional photographer living in Philadelphia, PA. When not shooting for his various clients, Jared can be found either aggressively playing his drums or aimlessly riding his vintage motorcycle. Jared's work can be seen at his website, www.jaredcastaldi.com
See and hear author interviews, book reviews, and other news on Stewart Dean Ebersole's page HERE

See and hear photographer interviews, book reviews, and other news on Jared Castaldi's page HERE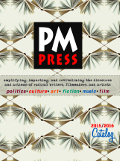 Your cart is currently empty
Subtotal: $0.00