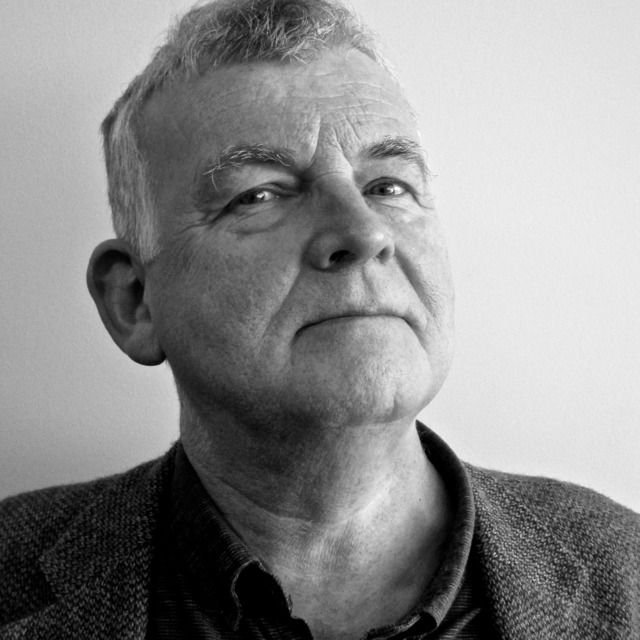 Authors
Ken MacLeod

Indulge in a book
Events
Get the latest news
What others are saying
For more from Ken
Ken MacLeod is one of the brightest and most progressive of Britain's new "Hard SF" stars who are navigating exciting new futures, to the delight of a growing legion of fans around the world. His award-winning works combine cutting-edge scientific speculation, socialist and anarchist themes, and a deep humanistic vision. Described by fans and detractors alike as a "techno-utopian socialist," MacLeod delights in engaging recognizable characters in far-flung adventures across the boundaries of space and time.
Born in Scotland's legendary Outer Isles, MacLeod graduated from Glasgow University with a degree in zoology and has worked as a computer programmer and written a masters thesis on biomechanics. A regular in British SF and progressive circles, he is married and has two children. He lives in South Queensferry, Scotland.
Purchasing Links
The Human Front
Author: Ken MacLeod
Publisher: PM Press/Outspoken Authors
ISBN: 978-1-60486-395-6
Published March 2013
Format: Paperback
Size: 7.5 by 5.5
Page count: 128 Pages
Subjects: Fiction/Sci-Fi
$12.00


Winner of a Prometheus and Sidewise Award, and largely unavailable this side of The Pond, The Human Front follows the adventures of a young Scottish guerrilla, drawn into low-intensity sectarian war in a high-intensity future, when the arrival of an alien intruder (complete with saucer) calls for new tactics and strange alliances.
MacLeod's unique vision is developed even further in a new commentary written especially for this edition, and in his delightful personal account of a Hebridean youth's first encounter with the post-capitalist world. Also featured is our Outspoken Interview showcasing the author's deep erudition and skeptical, mordant wit.
Praise:
"The Human Front has pretty much everything you could ask from a great story: character, insight, plot, that quality of description that transports a feeling, sensation, incident or landscape seemingly direct from world to mind, and revelation. It has substance. It should make your mind reel, and work."
—Iain M. Banks
"The Human Front is a complete knock out—very funny, ingenious, and so densely political it might give you a headache. This novella has more ideas and better characters than most novels. It's elegant, eloquent and laugh-out-loud funny. And that last quality by itself makes it worth the very weird trip."
—Rick Kleffel, The Agony Column
"The Human Front is a feather-weight book, which packs a heavyweight punch. In terms of size, it's a novella, but it includes more entertainment than many books that are four times its length."
—Nathan Brazil, SF Site
"Science fiction's freshest new writer…MacLeod is a fiercely intelligent, prodigiously well-read author who manages to fill his books with big issues without weighing them down."
—Salon
"Ken MacLeod's novels are fast, funny and sophisticated. There can never be enough books like these: he is writing revolutionary SF. A nova has appeared in our sky."
—Kim Stanley Robinson
Buy book now
|
Download e-Book now
|
Read Reviews
|
Back to the top
Events
For a calendar of speaking events, please click here
Blog
What others are saying...
The Human Front: A Review
By Luther Blissett
Medium.com
January 7th, 2017
"The Human Front" is a young revolutionary's tale and description of waging a left-driven guerrilla war in Scotland. Battling dystopian governance—honestly, though, what kind of governance is not dystopian?—MacLeod explores potential impacts on family, life choices, and friends. Not really a short story—more a novella at right around seventy pages—this is a pleasurable and engaging read.
After you complete that tale comes "Other Deviations: The Human Front Exposed" which provides background on the writing of "The Human Front." Incredibly useful, especially if you just finished the longer story.
Read more
|
Buy book now
|
Download e-Book now
|
Read Reviews
|
Back to the top


The Human Front: A Review
By Gabriel Carlyle
PeaceNews
May 2013
As should already be apparent, much of the fun stems from Macleod's savvy left-wing stance on 20th century politics and the ways in which his alternate history intersects with our own. For example, at one point Matheson informs us 'News items that raised questions about the war's conduct and its domestic repercussions were few: the Pauling trial... the occasional allusion to a speech by Foot in the Commons or Wedgwood Benn in the Lords.'

Likewise, Operation Dropshot was the codename of a real US contingency plan for nuclear war against the Soviet Union (prepared in 1949), and Western powers really did consider using nuclear weapons against the Third World (at Dien Bien Phu and elsewhere).

Given his politics, I suspect that Macleod has little time for nonviolent revolution (guerilla warfare is the natural strategy for his global insurrectionaries). Nonetheless, PN readers should still find this a politically thought-provoking - as well as entertaining - read.
Read more
|
Buy book now
|
Download e-Book now
|
Read Reviews
|
Back to the top


The Human Front: A Review
By Pik Smeet
The Socialist Party of Great Britain
September 2013
It begins with the news that the Communist partisan Joseph Stalin has been killed in early 1963. The Soviet Union had fallen in 1949, under assault from Allied super hi-tech secret weapons. As Macleod explains in the essay, this dramatically changes the shape of the post-war world, leading to the unrestrained use of military superiority to maintain the colonial powers' positions. The absence of the Soviet Union and the ongoing Chinese revolution means Maoism rather than Trotskyism comes to predominate on the British left. This leads to several scenes of 'People's War' in the Scottish Highlands, with all the horror and brutality that entails.
Read more
|
Buy book now
|
Download e-Book now
|
Read Reviews
|
Back to the top


The Human Front: A Review
By Russell Letson
Locus
July 2013
It's hard to comment on the novella without unleashing a spoiler of some kind, but since the story is more than a decade old, it's worth the risk. The story's resolution – and the solution to the problems addressed by all the various modern political-economic-technological complexes at work in this world and others – is provided not by John Matheson and his comrades, nor by any forces in his world, but by intervention from outside – in this case, by descendants of the few survivors of the old historical-evolutionary meatgrinder, oper- ating across multiple universes of possibility. The deployment of alternative futures, not just here but across MacLeod's fiction, is telling – it seems to me to be a severely constrained optimism-in- principle, with no guarantee of success in practice:g in the lineage of Rumi, Kabir, Ghalib. He knows, as they did, our common name is silence.
The Human Front: A Review
Publishers Weekly
August 2013
Scottish author MacLeod bolsters his tight, brilliant 2001 alternate-history novella with two supporting essays and a lengthy interview, combining revolutionary politics, flying-saucer lore, and family dynamics in a slender but potent volume. The eponymous novella takes up the bulk of the book, tracing the life of Scottish resistance fighter John Matheson as he's gradually radicalized. In his world, Stalin is gunned down by American troops and flying saucers serve as Allied bombers. Matheson's revolutionary career takes a turn for the strange when he shoots a saucer down, taking its pilot prisoner and opening the door to a far deeper mystery. The essays-one on the novella's setting and one on the landscape of fiction-lend depth and context to what is already an excellent tale, one that readers should be glad to see made readily available in the United States.

Buy book now | Download e-Book now | Read Reviews | Back to the top