Charles H. Kerr Library
The Charles H. Kerr Publishing Company was established in Chicago, Illinois in 1886 as Charles H. Kerr & Co. by Charles Hope Kerr, originally to promote his Unitarian views. As Kerr's personal interests moved from religion to populism to Marxism and he became interested in the labor movement, the company's publications took a similar turn.

For more information on the Charles H. Kerr Library click HERE.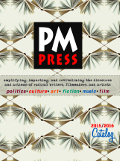 Your cart is currently empty
Subtotal: $0.00