Freedom Press
The oldest anarchist publishing house in the English-speaking world, Freedom Press was founded in London by a group of volunteers including Charlotte Wilson and Peter Kropotkin in 1886.
The Press has repeatedly been the target of state repression, from crackdowns in the 1890s to raids during World War I and most famously, at the end of World War II. The 1945 free speech case, which saw four editors of its journal War Commentary arrested for causing "disaffection in the armed forces," prompted support from many famous names including Herbert Read, George Orwell, Benjamin Britten, and E.M. Forster. Three were jailed.

For more on Freedom Press, click HERE.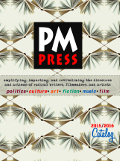 Your cart is currently empty
Subtotal: $0.00