Watermelons, Nooses, and Straight Razors: Stories from the Jim Crow Museum (e-Book)
SKU:
9781629634371d
Author:
David Pilgrim • Foreword by Debby Irving
Publisher:
PM Press
ISBN:
9781629634371
Published:
12/2017
Format:
PDF, ePub, Mobi
Size:
8 x 10
Page count:
272
Subjects:
History-US / African American Studies
All groups tell stories, but some groups have the power to impose their stories on others, to label others, stigmatize others, paint others as undesirables—and to have these stories presented as scientific fact, God's will, or wholesome entertainment. Watermelons, Nooses, and Straight Razors examines the origins and significance of several longstanding antiblack stories and the caricatures and stereotypes that support them. Here readers will find representations of the lazy, childlike Sambo, the watermelon-obsessed pickaninny, the buffoonish minstrel, the subhuman savage, the loyal and contented mammy and Tom, and the menacing, razor-toting coon and brute.
Malcolm X and James Baldwin both refused to eat watermelon in front of white people. They were aware of the jokes and other stories about African Americans stealing watermelons, fighting over watermelons, even being transformed into watermelons. Did racial stories influence the actions of white fraternities and sororities who dressed in blackface and mocked black culture, or employees who hung nooses in their workplaces? What stories did the people who refer to Serena Williams and other dark-skinned athletes as apes or baboons hear? Is it possible that a white South Carolina police officer who shot a fleeing black man had never heard stories about scary black men with straight razors or other weapons? Antiblack stories still matter.
Watermelons, Nooses, and Straight Razors uses images from the Jim Crow Museum, the nation's largest publicly accessible collection of racist objects. These images are evidence of the social injustice that Martin Luther King Jr. referred to as "a boil that can never be cured so long as it is covered up but must be exposed to the light of human conscience and the air of national opinion before it can be cured." Each chapter concludes with a story from the author's journey, challenging the integrity of racial narratives.
Praise:
"Pilgrim's book is a well-researched, comprehensive, and ever-present documentation of where we've been and where we still are. All of America needs to confront these injustices in order to put them where they belong, in the past, not the present."
—Philip J. Merrill, CEO and founder of Nanny Jack & Co.
"Undergirding David Pilgrim's effort is his powerful belief that we, as a society, heal better when we stare down the evils that have walked among us, together."
—Henry Louis Gates Jr., Alphonse Fletcher University Professor, Harvard University

"In its compelling reimagination of the museum experience, the Jim Crow Museum of Racist Memorabilia leverages the potential of museums to effect positive social change in a troubled world. By creating a forum for the safe exchange of ideas, Jim Crow transforms its campus and the world it inhabits, one visit at a time."
—Bradley L. Taylor, associate director, Museum Studies Program, University of Michigan

"This book allows us to see, even feel the racism of just a generation or two ago—and Pilgrim shows that elements of it continue, even today. See it! Read it! Feel it! Then help us all transcend it!"
—James W Loewen, author of Lies My Teacher Told Me

"As the title implies, the book isn't merely an exercise in shock value. It lays out the philosophy behind Pilgrim's work as a scholar and an activist: that only by acknowledging these artifacts and their persistence in American culture can we honestly confront our not-so-distant past."
—Dave Gilson, Mother Jones on Understanding Jim Crow

"This heavily illustrated book is a memoir of the author's decades-long drive to collect racist books, illustrations, and knickknacks in order to help Americans confront, understand, and move past racism."
—Jan Gardner, Boston Globe, on Understanding Jim Crow

"It is Pilgrim's thoughtful and passionately told story that makes the book more than just another, albeit unique, history of U.S. racism."
—Bill Berkowitz, truth-out.org, on Understanding Jim Crow

"An amazing, wonderful, and important book whose objects and images may offend some readers. Highly recommended for all public and academic levels/libraries."
—F.W. Gleach, CHOICE, on Understanding Jim Crow

"This is a horrifying but important book that should be widely read to gain an accurate view of the long history of racism in the U.S."
—Barbara H. Chasin, Socialism and Democracy, on Understanding Jim Crow

"To justify the exclusion of and violence toward African Americans after the Civil War, pop culture churned out objects, images, songs, and stories designed to reinforce widespread beliefs about white supremacy and black inferiority. Pilgrim has pulled together examples of such so-called black memorabilia, and he clearly explains the meaning and purpose behind them."
—Lisa Hix, Collectors Weekly, on Understanding Jim Crow
About the Contributors:
David Pilgrim is a professor, orator, and human rights activist. He is best known as the founder and curator of the Jim Crow Museum—a ten-thousand-piece collection of racist artifacts located at Ferris State University, which uses objects of intolerance to teach about race, race relations, and racism. He is the author of Understanding Jim Crow: Using Racist Memorabilia to Teach Tolerance and Promote Social Justice.
Debby Irving is an emerging voice in the national racial justice community. Combining her organization development skills, classroom teaching experience, and understanding of systemic racism, Irving educates and consults with individuals and organizations seeking to create racial equity at both the personal and institutional level. She is the author of Waking Up White.
See and hear author interviews, book reviews, and other news on David Pilgrim's page HERE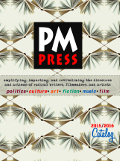 Your cart is currently empty
Subtotal: $0.00