Monsters
SKU:
9781629634364
Author:
Derrick Jensen
Publisher:
PM Press/ Flashpoint
ISBN:
9781629634364
Published:
9/2017
Format:
Paperback
Size:
8 x 10
Page count:
180
Subjects:
Folklore-Stories / Art-Illustration
Monsters is an illustrated collection of wild, weird, and whimsical tales with a twist. These stories are not about mythical creatures; here, the creatures speak for themselves. There's an orc who hates Tolkien, a young demon awash in teenage angst, an angel abandoned by Jesus who finds the Fates. Jensen creates a world both delicately dreamlike and all too real, where the villain is sometimes the victim and evil is not always what we thought.
If stories teach us how to be human, then the stories in Monsters are the ones we need now. These are fractured fairy tales for grown-ups, where the roots of sadism are laid bare and the horrors of human supremacism are firmly faced. But as in all of Jensen's work, love is both always possible and also a call to action. By turns macabre, melancholy, and magical, these stories and their accompanying images will leave you wondering who the real monsters are and how they can be defeated.
Praise:
"Derrick Jensen is a public intellectual who both breaks and mends the reader's heart." —Frances Moore Lappé, author of Diet for a Small Planet
"Derrick Jensen is a man driven to stare without flinching at the baleful design of our culture. . . . His analysis of our culture's predilection for hatred and destruction will rattle your bones."
—Daniel Quinn, author of Ishmael
About the Author:
Philosopher, teacher, radical activist, and leading voice of uncompromising dissent, Derrick Jensen is winner of numerous awards and honors including the Eric Hoffer Book Award, USA Today's Critics' Choice Award, and Press Action's Person of the Year. He is the author of over twenty books, including Endgame, A Language Older Than Words, and Dreams, and he regularly stirs packed auditoriums across the country with revolutionary spirit. Jensen holds degrees in creative writing and mineral engineering physics. He lives in Crescent City, California.
See and hear author interviews, book reviews, and other news on Derrick Jensen's page HERE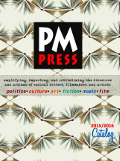 Your cart is currently empty
Subtotal: $0.00