The Football Factory
SKU:
9781629631165
Author:
John King
Publisher:
PM Press
ISBN:
9781629631165
Published:
11/2015
Format:
Paperback
Size:
5.5 x 8
Page count:
296
Subjects:
Fiction
The Football Factory is driven by its two main characters—late-twenties warehouseman Tommy Johnson and retired ex-soldier Bill Farrell. Tommy is angry at his situation in life and those running the country. Outside of work, he is a lively, outspoken character, living for his time with a gang of football hooligans, the excitement of their fights and the comradeship he finds with his friends. He is a violent man, at the same time moral and intelligent.
Bill, meanwhile, is a former Second World War hero who helped liberate a concentration camp and married a survivor. He is a strong, principled character who sees the self-serving political and media classes for what they are. Tommy and Bill have shared feelings, but express their views in different ways. Born at another time, they could have been the other. As the book unfolds both come to their own crossroads and have important decisions to make.
The Football Factory is a book about modern-day pariahs, people reduced to the level of statistics by years of hypocritical, self-serving party politics. It is about the insulted, marginalised, unseen. Graphic and disturbing, at times very funny, The Football Factory is a rush of literary adrenalin.
Praise:
"Only a phenomenally talented and empathetic writer working from within his own culture can achieve the power and authenticity this book pulses with. Buy, steal or borrow a copy now, because in a short time anyone who hasn't read it won't be worth talking to."
—Irvine Welsh, author of Trainspotting
"King's novel is not only an outstanding read, but also an important social document…. This book should be compulsory reading for all those who believe in the existence, or even the attainability, of a classless society."
—Paul Howard, Sunday Tribune
"Bleak, thought-provoking and brutal, The Football Factory has all the hallmarks of a cult novel."
—Dominic Bradbury, The Literary Review
"Powerfully written and tells you more about the mentality of those who disrupt football matches than all the theses of the sociologist academics put together."
—Ian Wooldridge, The Daily Mail
"This is a chronicle of a lost tribe—the white, Anglo-Saxon heterosexual who is fed up with being told he is crap. It is the story of a flight from fear by a group of Londoners who have seen the present and know it does not work…. King writes powerfully with a raw realism and clear grasp of a culture which has been denied but cannot be ignored."
—Hugh MacDonald, Glasgow Herald
About the Author:
John King is the author of seven novels to date. His first, The Football Factory, was an immediate word-of-mouth success and was subsequently turned into a high-profile film. Headhunters, England Away, Human Punk, White Trash, Skinheads, The Prison House, and The Liberal Politics of Adolf Hitler followed. His stories reflect his cultural interests—particularly music, pubs and youth cultures—while challenging a range of stereotypes that are often accepted by the established political factions. Common themes are powerlessness and enemy-creation, the contradictions found in every walk of life. Before becoming an author King worked at a variety of jobs and spent two years travelling around the world in the late 1980s. He has long been associated with fanzines, writing for various titles over the years and running Two Sevens in the early 1990s. He currently publishes and edits Verbal, a fiction-based publication. He is currently working on an animal-rights story, Slaughterhouse Prayer. He lives in London.
See and hear author interviews, book reviews, and other news on John King's page HERE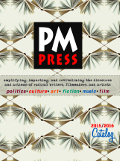 Your cart is currently empty
Subtotal: $0.00