Until the Rulers Obey: Voices from Latin American Social Movements (e-Book)
SKU:
9781604867947d
Editors:
Clifton Ross and Marcy Rein • Foreword by Raúl Zibechi
Publisher:
PM Press
ISBN:
9781604867947
Format:
PDF, ePub, Mobi
Size:
6 x 9
Page count:
528
Subjects:
Politics-Social Movements/Latin America
Until the Rulers Obey brings together voices from the movements behind the wave of change that swept Latin America at the turn of the twenty-first century. These movements have galvanized long-silent—or silenced—sectors of society: indigenous people, campesinos, students, the LGBT community, the unemployed, and all those left out of the promised utopia of a globalized economy. They have deployed a wide range of strategies and actions, sometimes building schools or clinics, sometimes occupying factories or fields, sometimes building and occupying political parties to take the reins of the state, and sometimes resisting government policies in order to protect their newfound power in community.
This unique collection of interviews features five dozen leaders and grassroots activists from fifteen countries presenting their work and debating pressing questions of power, organizational forms, and relations with the state. They have mobilized on a wide range of issues: fighting against mines and agribusiness and for living space, rural and urban; for social space won through recognition of language, culture, and equal participation; for community and environmental survival. The book is organized in chapters by country with each chapter introduced by a solidarity activist, writer, or academic with deep knowledge of the place. This indispensable compilation of primary source material gives participants, students, and observers of social movements a chance to learn from their experience.
Contributors include ACOGUATE, Luis Ballesteros, Marc Becker, Margi Clarke, Benjamin Dangl, Mar Daza, Mickey Ellinger, Michael Fox, J. Heyward, Raphael Hoetmer, Hilary Klein, Diego Benegas Loyo, Courtney Martinez, Chuck Morse, Mario A. Murillo, Phil Neff, Fabíola Ortiz dos Santos, Hernán Ouviña, Margot Pepper, Adrienne Pine, Marcy Rein, Christy Rodgers, Clifton Ross, Susan Spronk, Marie Trigona, Jeffery R. Webber, and Raúl Zibechi.
Praise:
"This is the book we've been waiting for. Anyone interested in the explosion of social movements in Latin America—and the complex interplay between those forces and the 'Pink Tide' governments—should inhale this book immediately. Until the Rulers Obey gives us country-specific context from a superb team of 'introducers,' who then step aside so we can hear a chorus of voices from some of the most inspiring grassroots organizations on the continent. This is a people's history in real time, bubbling up from below."
—Avram David "Avi" Lewis, documentary filmmaker and former host of Al Jazeera English show Fault Lines and Naomi Klein, author of No Logo and Shock Doctrine: The Rise of Disaster Capitalism
"Latin America is the last region in the world that still has a vibrant Enlightenment left, which sets both the practical agenda in terms of policy and the horizon in terms of utopia. This wonderfully edited collection of analysis and first-person accounts shows why. It assembles people who are both activists and analysts, who see no difference between interpreting and changing the world. It deserves a wide audience."
—Greg Grandin, author of Empire's Workshop and Fordlandia
"A new world is dawning in Latin America from the bottom up. This book brings an all-star cast of scholar-activists together with social movement and community leaders from throughout the region. The reader will hear the clarion call for social justice from those who are on the front lines of grassroots resistance and popular struggles in this age of globalization, crisis, and transformation. These are the voices that too often are suppressed by the powerful and the means of communication they control. I cannot imagine a more important and timely volume for scholars and activists who wish to understand the transformations that are sweeping the sub-continent."
—William I. Robinson, Professor of Sociology, Global Studies, and Latin American Studies, University of California at Santa Barbara, author of Latin America and Global Capitalism
"Until the Rulers Obey is a profoundly necessary book. Little has been published about Latin America in the way of an overview from 1989 to the present, even less in the voices of the protagonists themselves. The great experiments of the 1960s, '70s, and '80s failed, but new and in many cases less dogmatic approaches to social justice have taken root in a number of countries south of the border. This book explores those efforts, often in the words of the change-makers themselves. Clifton Ross and Marcy Rein have done us a great service. Read this book for access to what the U.S. corporate media still doesn't want us to know."
—Margaret Randall, author of Sandino's Daughters Revisited, When I Look Into the Mirror and See You, and Che on My Mind
"Until the Rulers Obey is the most exhaustive and comprehensive work of primary source material from social movements in Latin America to appear in English, presenting the testimony of the brave women and men who have challenged the old leaders, and are serving notice on the new aspirants to power that they can only rule legitimately if they listen to the voices and demands of the people. In addition to providing a report on the current state of popular struggles, this anthology compiled by Clifton Ross and Marcy Rein will also serve as a compendium for future writers and historians who want to understand the social movements that transformed Latin America during the early years of the new millennium."
—Roger Burbach, co-author of Latin America's Turbulent Transitions: The Future of Twenty-First-Century Socialism
About Clifton Ross (editor) :
Clifton Ross is a translator, filmmaker, and writer who has traveled extensively in Latin America and worked in solidarity with its social movements for more than thirty years. His first feature-length film, Venezuela: Revolution from the Inside Out, was released in 2008 by PM Press. In 2005 Ross represented the United States in the Second World Poetry Festival of Venezuela, and his book of poetry, Translations from Silence, was the recipient of PEN Oakland's 2010 Josephine Miles Award for Literary Excellence.
About Marcy Rein (editor) :
Marcy Rein is a writer, editor, and organizer who has engaged with a wide range of social movements and organizational forms over the last thirty-five years, including publication collectives, labor unions, and community organizations. Her articles have appeared in women's, queer, labor, and left publications from the pioneering radical feminist journal Off Our Backs to Race, Poverty & the Environment. She also worked for the International Longshore and Warehouse Union for almost twelve years, writing for its newspaper and serving as the communications specialist for its organizing department.
About Raúl Zibechi (foreword) :
Raúl Zibechi is an international analyst for Brecha, the weekly newspaper of Montevideo, Uruguay. He has published numerous books, including Dispersing Power: Social Movements as Anti-State Forces and Territories in Resistance: A Cartography of Latin American Social Movements.
See and hear editor interviews, book reviews, and other news on Clifton Ross's page HERE and Marcy Rein's page HERE

Click here for one-page information sheet on this product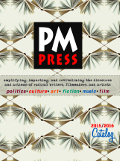 Your cart is currently empty
Subtotal: $0.00