For All the People: Uncovering the Hidden History of Cooperation, Cooperative Movements, and Communalism in America, 2nd Edition (e-Book)
SKU:
9781604865820d
Author:
John Curl • Introduction by Ishmael Reed
Publisher:
PM Press
ISBN:
9781604865820
Publisher:
PM Press
Format:
PDf, ePub, Mobi
Page count:
608
Size:
9 x 6
Subjects:
History, Political Science
Seeking to reclaim a history that has remained largely ignored by most historians, this dramatic and stirring account examines each of the definitive American cooperative movements for social change—farmer, union, consumer, and communalist—that have been all but erased from collective memory.

Focusing far beyond one particular era, organization, leader, or form of cooperation, For All the People documents the multigenerational struggle of the American working people for social justice. While the economic system was in its formative years, generation after generation of American working people challenged it by organizing visionary social movements aimed at liberating themselves from what they called wage slavery. Workers substituted a system based on cooperative work and constructed parallel institutions that would supersede the institutions of the wage system.

With an expansive sweep and breathtaking detail, this scholarly yet eminently readable chronicle follows the American worker from the colonial workshop to the modern mass-assembly line, from the family farm to the corporate hierarchy, ultimately painting a vivid panorama of those who built the United States and those who will shape its future.

John Curl, with over forty years of experience as both an active member and scholar of cooperatives, masterfully melds theory, practice, knowledge and analysis, to present the definitive history from below of cooperative America. This second edition contains a new introduction by Ishmael Reed; a new author's preface discussing cooperatives in the Great Recession of 2008 and their future in the 21st century; and a new chapter on the role co-ops played in the Food Revolution of the 1970s.
Praise:
"It is indeed inspiring, in the face of all the misguided praise of 'the market', to be reminded by John Curl's new book of the noble history of cooperative work in the United States."
—Howard Zinn, author of A People's History of the United States
"John Curl's book For All the People is a one-of-a-kind gem. He has done what no one else has by exploring the various permutations of 'cooperation' as a value system and as a movement throughout American history. He also makes clear that the cooperative alternative to wage-labor and exploitation still offers hope to those of us who want to see democracy permeate the world of work."
—Steve Leikin, author of The Practical Utopians: American Workers and the Cooperative Movement in the Gilded Age
"The self-destroying machine of industrial consumer capitalism lurches toward its collapse, and those who come after will need the information and inspiration in this marvelously detailed book. It will suggest other and better ways of organizing society and its productive resources as we ultimately move toward a sustainable future."
—Ernest Callenbach, author of Ecotopia and Ecotopia Emerging
"For the past two decades John Curl has been my favorite guide to Anarchism and Collectives in America. His passion for describing living models of face to face mutuality is a major contribution to the hidden history of cooperatives in the U.S."
—David J. Thompson, author of Weavers of Dreams: The Founding of the Modern Cooperative Movement and 2010 inductee into the Cooperative Hall of Fame
"Written with integrity, intelligence, passion, and commitment, For All the People draws on deep experience and, if we read it well, provides a road map to the future."
—Malcolm Margolin, author of The Ohlone Way and publisher of Heyday Books
"For historians, Curl's book is a must. For young women and men considering the idea of starting a business they own and manage.... And for the philosophers among us, Curl does not ignore the theoretical threads."
—Frank T. Adams, co-author of Putting Democracy to Work
"This new edition is greatly welcome, because we need a cooperative movement and spirit more than ever before. Curl surveys all, and explains much. New generations of readers will find this a fascinating account, and aging co-opers like myself will understand better what we did, what we tried to do, where we succeeded and where we failed. Get this book and read it, Curl will do you good."
—Paul Buhle, coeditor of the Encyclopedia of the American Left, founding editor of Radical America (SDS).
About the John Curl:
John Curl's writings include history, memoir, translations of pre-Columbian poetry from indigenous languages, and seven books of poetry. He is a longtime board member of PEN Oakland, chair of West Berkeley Artisans and Industrial Companies, a social activist, and has served as a city planning commissioner. He has been a member of Heartwood Cooperative Woodshop in Berkeley for over thirty years, and has belonged to numerous other cooperatives and collectives. A professional woodworker, he resides in Berkeley, CA.
About Ishmael Reed (introduction):

Ishmael Reed is the author of twenty-five published books and six plays, including nine novels, one opera libretto, six books of poetry, and six books of essays. Novelist, poet, playwright, essayist, and National Book Award nominee, he is also a publisher, editor of numerous anthologies and magazines, television producer, radio and television commentator, teacher and lecturer.
See and hear author interviews, book reviews, and other news on John Curl's page HERE

Click here to download and print a product information sheet.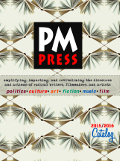 Your cart is currently empty
Subtotal: $0.00