Blood on the Tracks: The Life And Times of S. Brian Willson (e-Book)
SKU:
9781604864212d
Author:
S. Brian Willson • Introduction by Daniel Ellsberg
Publisher:
PM Press
ISBN:
9781604864212
Published:
7/2011
Format:
PDF, ePub, Mobi
Size:
9 x 6
Page count:
536
Subjects:
Biography, Politics-Activism, U.S. History
"We are not worth more, they are not worth less." This is the mantra of S. Brian Willson and the theme that runs throughout his compelling psycho-historical memoir. Willson's story begins in small-town, rural America, where he grew up as a "Commie-hating, baseball-loving Baptist," moves through life-changing experiences in Viet Nam, Nicaragua and elsewhere, and culminates with his commitment to a localized, sustainable lifestyle.

In telling his story, Willson provides numerous examples of the types of personal, risk-taking, nonviolent actions he and others have taken in attempts to educate and effect political change: tax refusal—which requires simplification of one's lifestyle; fasting—done publicly in strategic political and/or therapeutic spiritual contexts; and obstruction tactics—strategically placing one's body in the way of "business as usual." It was such actions that thrust Brian Willson into the public eye in the mid-'80s, first as a participant in a high-profile, water-only "Veterans Fast for Life" against the Contra war being waged by his government in Nicaragua. Then, on a fateful day in September 1987, the world watched in horror as Willson was run over by a U.S. government munitions train during a nonviolent blocking action in which he expected to be removed from the tracks and arrested.

Losing his legs only strengthened Willson's identity with millions of unnamed victims of U.S. policy around the world. He provides details of his travels to countries in Latin America and the Middle East and bears witness to the harm done to poor people as well as to the environment by the steamroller of U.S. imperialism. These heart-rending accounts are offered side by side with inspirational stories of nonviolent struggle and the survival of resilient communities.

Willson's expanding consciousness also uncovers injustices within his own country, including insights gained through his study and service within the U.S. criminal justice system and personal experiences addressing racial injustices. He discusses coming to terms with his identity as a Viet Nam veteran and the subsequent service he provides to others as director of a veterans outreach center in New England. He draws much inspiration from friends he encounters along the way as he finds himself continually drawn to the path leading to a simpler life that seeks to "do no harm."

Throughout his personal journey Willson struggles with the question, "Why was it so easy for me, a 'good' man, to follow orders to travel 9,000 miles from home to participate in killing people who clearly were not a threat to me or any of my fellow citizens?" He eventually comes to the realization that the "American Way of Life" is AWOL from humanity, and that the only way to recover our humanity is by changing our consciousness, one individual at a time, while striving for collective cultural changes toward "less and local." Thus, Willson offers up his personal story as a metaphorical map for anyone who feels the need to be liberated from the American Way of Life—a guidebook for anyone called by conscience to question continued obedience to vertical power structures while longing to reconnect with the human archetypes of cooperation, equity, mutual respect and empathy.
Praise:
"I was busted with Brian, but I never gave the ultimate as he gave. This book is about a patriot, the kind of patriot you don't find anymore, the kind of patriot who loves and believes in his country so much he surrendered his legs in telling his country it's wrong. Read this book." —Edward Asner, actor
"Brian Willson's courage, compassion, and commitment to fighting for freedom, and justice, and human rights is an inspiration to the rest of us and a lesson in how to handle Adjustments in our Plans." —Kris Kristofferson, actor, songwriter
"Brian Willson's courage, integrity, and dedication to peace and justice and to a sustainable society have been an inspiration to all of those who seek to change the course on which we are lurching towards destruction. His memoir should be read and pondered, and its lessons should be taken to heart by those who hope to create a more decent world." —Noam Chomsky
"Brian Willson has lived one of the more interesting and inspiring lives of any peace activist in recent American history. His story deserves to be read and absorbed by people of all persuasions: militarists as well as anti-militarists." —Peter Dale Scott, author of The War Conspiracy
"No one has gone deeper into the heart of American militarism and moral despair than Brian Willson, paying an immeasurable cost, only to come out intact on the other side. His brilliant extended reflection not only gives us light but also hope: this is what it means to be an upright human being in a world of violence and lies. He can't be stopped! Thank God Brian Willson has written his story: we Americans need it desperately." —Mark Rudd, author of Underground: My Life with SDS and the Weathermen
About S. Brian Willson:
S. Brian Willson is a Viet Nam veteran whose wartime experiences transformed him into a revolutionary nonviolent pacifist. He gained renown as a participant in a prominent 1986 veterans fast on the steps of the U.S. Capitol in Washington, D.C. The fast was in response to funding of Reagan's Contra wars in Central America. One year later, on September 1, 1987, he was again thrust into the public eye when he was run over and nearly killed by a U.S. Navy Munitions train while engaging in a nonviolent blockade in protest of weapons shipments to El Salvador. Since the 1980s he has continued efforts to educate the public about the diabolical nature of U.S. imperialism while striving to "walk his talk" (on two prosthetic legs and a three-wheeled handcycle) by creating a model of right livelihood including a simpler lifestyle.
About Daniel Ellsberg (Introduction):
Daniel Ellsberg is a former United States military analyst who, while employed by the RAND Corporation, precipitated a national political controversy in 1971 when he released the Pentagon Papers, a top-secret Pentagon study of U.S. government decision-making about the Vietnam War, to The New York Times and other newspapers.
See and hear author interviews, book reviews, and other news on S. Brian Willson's page HERE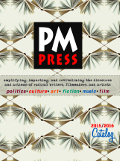 Your cart is currently empty
Subtotal: $0.00