Suspended Somewhere Between: A Book of Verse
SKU:
9781604864854
Author:
Akbar Ahmed • Foreword by Daniel Futterman
Publisher:
PM Press / Busboys and Poets
ISBN:
9781604864854
Published:
4/2011
Format:
Paperback
Size:
5 x 8.25
Page count:
152
Subjects:
Poetry, Islam
Akbar Ahmed's Suspended Somewhere Between is a collection of poetry from the man the BBC calls "the world's leading authority on contemporary Islam." A mosaic of Ahmed's life, which has traversed cultural and religious barriers, this book of verse is personal with a vocal range from introspective and reflective to romantic and emotive to historical and political. The poems take the reader from the forbidding valleys and mountains of Waziristan in the tribal areas of Pakistan to the think tanks and halls of power in Washington, DC; from the rustic tranquility of Cambridge to the urban chaos of Karachi.
The collection spans half a century of writing and gives the reader a front row seat to the drama of a world in turmoil. Can there be more drama than Ahmed's first memories as a boy of four on a train through the killing fields of North India during the partition of the subcontinent in 1947? Or the breakup of Pakistan into two counties amidst mass violence in 1971? Yet, in the midst of change and uncertainty, there is the optimism and faith of a man with confidence in his fellow man and in the future, despite the knowledge that perhaps the problems and challenges of the changing world would prove to be too great.
Ahmed's poetry was a constant source of solace and renewal to which he escaped for inspiration and sanity. He loved poetry of every kind whether English, Urdu or Persian. Ahmed was as fascinated by Keats and Coleridge as he was by Rumi and Ghalib. For us, he serves as a guide to the inner recesses of the Muslim world showing us its very heart. Through the poems, the reader gets fresh insights into the Muslim world and its struggles. Above all, they carry the eternal message of hope and compassion.
Praise:
"Anyone wanting to understand Islam today must read Akbar Ahmed's collection. We are given rare glimpses into the dilemmas, pain, and despair but ultimately love and hope of Muslims through the verses of this true renaissance man."
—Greg Mortenson, author of Three Cups of Tea
"Akbar Ahmed is a national treasure. Allow him to lead you through his tumultuous, thrilling life in this gorgeous collection of poems, written across five decades and three continents—a life of loss, despair, child-like wonder, and love."
—Daniel Futterman, actor (A Mighty Heart, as Daniel Pearl, 2007) and Oscar-nominated screenwriter (Capote, 2005).
"Ambassador Akbar Ahmed is a brilliant and wise authority on Islam, and now we have the chance to see what a beautiful soul he has. In these poems, we see the mix of the personal, political, historical, and lyrical. This book is deeply inspiring."
—Walter Isaacson, president and CEO of the Aspen Institute, author, former chairman and CEO of CNN, and former editor of TIME magazine.
About the Author:
Akbar Ahmed is the Ibn Khaldun Chair of Islamic Studies, American University in Washington DC, the First Distinguished Chair of Middle East and Islamic Studies at the US Naval Academy, Annapolis, and a Nonresident Senior Fellow at the Brookings Institution. He has taught at Princeton, Harvard, and Cambridge Universities and is considered "the world's leading authority on contemporary Islam" by the BBC. He is the author of over a dozen award-winning books, including Discovering Islam, which was the basis of the BBC six-part TV series called "Living Islam". His plays, Noor and The Trial of Dara Shikoh have been staged and published. His most recent book Journey into America: The Challenge of Islam, is an unprecedented study based in fieldwork of Muslims in America.
See and hear author interviews, book reviews, and other news on Akbar Ahmed's page HERE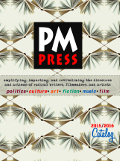 Your cart is currently empty
Subtotal: $0.00