It Did Happen Here: An Antifascist People's History (e-Book)
SKU:
9781629636757
Editors:
Moe Bowstern, Mic Crenshaw, Alec Dunn, Celina Flores, Julie Perini, Erin Yanke
Series:
PM Press / Working Class History
ISBN:
9781629636757
Published:
05/02/2023
Format:
epub & PDF
Size:
6 x 9
Pages:
304
Subjects:
Social History; Antifascism; Anarchism
Portland, Oregon, 1988: the brutal murder of Ethiopian immigrant Mulugeta Seraw by racist skinheads shocked the city. In response disparate groups quickly came together to organize against white nationalist violence and right-wing organizing throughout the Rose City and the Pacific Northwest.
It Did Happen Here compiles interviews with dozens of people who worked together during the waning decades of the twentieth century to reveal an inspiring collaboration between groups of immigrants, civil rights activists, militant youth, and queer organizers. This oral history focuses on participants in three core groups: the Portland chapters of Anti-Racist Action and Skinheads Against Racial Prejudice, and the Coalition for Human Dignity.
Using a diversity of tactics—from out-and-out brawls on the streets and at punk shows, to behind-the-scenes intelligence gathering—brave antiracists unified on their home ground over and over, directly attacking right-wing fascists and exposing white nationalist organizations and neo-Nazi skinheads. Embattled by police and unsupported by the city, these citizen activists eventually drove the boneheads out of the music scene and off the streets of Portland. This book shares their stories about what worked, what didn't, and ideas on how to continue the fight.
Praise
"By the time I moved my queer little family to Portland at the turn of the millennium, the city had a reputation as a homo-friendly bastion of progressive politics, so we were somewhat taken aback when my daughter's racially diverse sports team was met with a burning cross at a suburban game. So much progress had been made yet, at times, it felt like the past hadn't gone anywhere. If only we'd had It Did Happen Here. This documentary project tells the forgotten history of Portland's roots as a haven for white supremacists and recounts the ways anti-racists formed coalitions across subcultures to protect the vulnerable and fight the good fight against Nazi boneheads and the bigoted right. Through the voices of lived experience, It Did Happen Here illuminates community dynamics and lays out ideas and inspiration for long-term and nonpolice solutions to poverty and hatred."
—Ariel Gore, author of We Were Witches
"I literally couldn't stop myself from raving about the It Did Happen Here podcast to anyone who would listen, so they in turn would listen to it. Now, with unabashed enthusiasm, I recommend the book too! It's not merely that an inspirational moment in antiracist/antifascist history comes alive through the brave, self-reflective voices of the people who made it. Or that the lessons gleaned—such as the imperative to concurrently battle anti-Blackness, antisemitism, xenophobia, and homophobia—can aid in us not letting history repeat itself today, including us not making the same mistakes. Crucially, It Did Happen Here offers a detailed playbook of success premised on inventive strategies and tactics, and most compellingly, social relations of solidarity that cut beautifully across identities, making accomplices of punks, community organizers, queers, people of color, Jews, immigrants, working-class folks, and indeed anyone down for community self-defense."
—Cindy Milstein, author of Anarchism and Its Aspirations
"It Did Happen Here is a necessary read for this moment. The need for effective antifascist organizing is as urgent as it has been in decades, yet far too many of us don't know the history of groups who successfully pushed back against neo- Nazis in cities like Portland in the '90s, even though a number of those organizers are still active today. Utilizing extensive interviews, IDHH connects the dots by providing context for this current wave of white supremacist organizing, highlighting the rich history of Portland antiracist organizations in the '90s and exploring how they navigated many of the same struggles, both external and internal, that we're dealing with in real time today."
—Bruce Poinsette, writer, organizer, educator, and host of The Blacktastic Adventure
"At a time when antifascist activity has garnered a renewed but too often misunderstood focus, this rich history of firsthand recollections and documents constitutes a crucial and beautiful resource. These stories of powerful multiracial, queer struggle in the streets against violent fascist groups must not be forgotten. They offer vital lessons in the necessity of both community care and confrontational intolerance for fascist constellations that gain traction in our midst."
—Natasha Lennard, contributing writer for The Intercept and author of Being Numerous: Essays on Non-Fascist Life
"It Did Happen Here is a masterpiece. This is one of the most vibrant and essential histories of antifascism ever put together and draws together a range of voices speaking to what it takes to keep us safe and transform our communities. This is essential reading."
—Shane Burley, author of Why We Fight: Essays on Fascism, Resistance, and Surviving the Apocalypse
"It Did Happen Here offers a front-row seat to what really happened on the streets of the Pacific Northwest, when working-class people confronted fascism, white supremacy, and the Far Right head on. At a time when calls for combating 'violent extremism' often are synonymous with draconian surveillance and State repression, this book shines a light on the ability and courage of everyday people to defend their streets and communities. We would be wise to learn from this history."
—It's Going Down
"It Did Happen Here is a cross between a thorough oral history and a well-crafted narrative. We can all benefit from such an amazing project, not just because the threat of an organized white supremacist movement is real, but even more importantly, that we have the ability to create and maintain effective resistance."
—Claude Marks, cofounder and codirector of the Freedom Archives
"It Did Happen Here is a daring recitation of a late-twentieth-century book of disquiet inscribed on the streets of Portland in blood, fury, and hope, and illuminated by the diverse voices who actively lived the antiracist violence this work documents. We have not encountered many podcasts or publications examining cultural action that produces a minor popular front that through the use of street violence vastly diminishes localized racist activities. Well, it's about time we did. This podcast makes no assumptions about the role of non-institutionalized violence in the struggle against authoritarianism. It unflinchingly explores what motivates violence, pushes it, confuses it, and eventually stops it. No new adaptation of 'We Are the World' will be found here; this is one generation's version of 'Which Side Are You On?' asking to know what you are prepared to do when hard power racists stalk the streets of your town."
—Critical Art Ensemble
"Decades before Donald Trump and the 'alt-right' brought antifascism into the popular lexicon, everyday people fought back against the rampant violence of white-power skinheads in their communities. It Did Happen Here brings to life these largely unknown struggles by giving voice to the brave organizers who waged them. By understanding the detailed context and the successes and failures of past anti-fascist struggles, readers will find themselves far better equipped to resist a new generation of fascists fighting to 'make America great again.'"
—Mark Bray, author of Antifa: The Anti-Fascist Handbook
"Weaving together riveting war stories and hard-won lessons from urgent campaigns, It Did Happen Here provides a gripping oral history of Portland's antifascist scene. At once scrappy and introspective, the book should be required reading for everyone who recognizes that the fight's not yet over—and that coalitions and courage might yet win the day."
—AK Thompson, author of Black Bloc, White Riot: Anti-Globalization and the Genealogy of Dissent
"It Did Happen Here is the engaging, true story of how a community stood up to fascism and racism. Not with sensitivity trainings run by professional consultants, but through on-the-ground actions of antiracist skinheads and street punks, commies and college students, doing the raw, messy, and sometimes dangerous work of community and cultural organizing. This is how change happens!"
—Stephen Duncombe, coeditor of White Riot: Punk Rock and the Politics of Race and cofounder of the Center for Artistic Activism
"I lived in Portland from '86 to '92, and this book transported me back there but revealed much more than I already knew about the antiracist activism that coalesced around the murder of Mulegeta Seraw. This recovers an incredibly important peoples' history—you won't find these oral histories in the news of the time. It's a great resource and a great read!"
—Igor Vamos, Yes Men
About the Editors
Moe Bowstern is an @-zone alum, writer, laborer, Fisher Poet, and DIY social practice artist. Moe is the longtime editor of many publications, including the commercial fishing zine Xtra Tuf. She was a writer on both the podcast and book versions of It Did Happen Here and she lives in Portland, Oregon. See and hear interviews, book reviews, and other news on Moe's Author Page HERE.
Mic Crenshaw was born and raised in Chicago and Minneapolis and currently resides in Portland, Oregon. Crenshaw is an independent hip hop artist, respected emcee, poet, educator, and activist. Crenshaw is the lead US organizer for the Afrikan Hiphop Caravan and uses cultural activism as a means to develop international solidarity related to human rights and justice through hip hop and popular education. Crenshaw was a founding member of the Minneapolis Baldies and Anti Racist Action. He was a coproducer and narrator of the podcast version of It Did Happen Here. See and hear interviews, book reviews, and other news on Mic's Author Page HERE.
Alec Dunn is a printmaker and illustrator. He is a nurse who works in critical care, street medicine, and harm reduction. He is a member of the Justseeds Artists' Cooperative and coedits Signal: A Journal of International Political Graphics & Culture. He was a writer and an audio editor on the podcast version of It Did Happen Here. See and hear interviews, book reviews, and other news on Alec's Author Page HERE.
Celina Flores is an independent and multidisciplinary photographer and audio producer. She has volunteered as a sound engineer and producer at KBOO Community Radio in Portland, Oregon. She was a coproducer and narrator of the podcast version of It Did Happen Here. See and hear interviews, book reviews, and other news on Celina's Author Page HERE.
Julie Perini makes experimental and documentary films and teaches at Portland State University. Julie was a researcher and archivist on the podcast version of It Did Happen Here. See and hear interviews, book reviews, and other news on Julie's Author Page HERE.
Erin Yanke is a self–taught multimedia artist, podcast producer, radical documentarian, and a lifer. She is Operations Manager at Outside the Frame, an adjunct instructor of podcasting at Portland State University, and was the executive producer of It Did Happen Here. See and hear interviews, book reviews, and other news on Erin's Author Page HERE.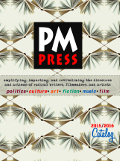 Your cart is currently empty
Subtotal: $0.00