The Vegetarian Myth: Food, Justice, and Sustainability
SKU:
9781604860801
Author:
Lierre Keith
Publisher:
PM Press/Flashpoint
ISBN:
9781604860801
Published:
6/2009
Format:
Paperback
Size:
6 x 9
Page count:
320
Subjects:
Environment, Politics
We've been told that a vegetarian diet can feed the hungry, honor the animals, and save the planet. Lierre Keith believed in that plant-based diet and spent twenty years as a vegan. But in The Vegetarian Myth, she argues that we've been led astray--not by our longings for a just and sustainable world, but by our ignorance.

The truth is that agriculture is a relentless assault against the planet, and more of the same won't save us. In service to annual grains, humans have devastated prairies and forests, driven countless species extinct, altered the climate, and destroyed the topsoil--the basis of life itself. Keith argues that if we are to save this planet, our food must be an act of profound and abiding repair: it must come from inside living communities, not be imposed across them.

Part memoir, part nutritional primer, and part political manifesto, The Vegetarian Myth will challenge everything you thought you knew about food politics.
Reviews:
"This book saved my life. Not only does The Vegetarian Myth make clear how we should be eating, but also how the dominant food system is killing the planet. This necessary book challenges many of the destructive myths we live by and offers us a way back into our bodies, and back into the fight to save the planet."
—Derrick Jensen, author of Endgame and A Language Older than Words
"Everyone who eats should read this book. Everyone who eats vegetarian should memorize it… This is the single most important book I've ever read on diet, agriculture, and ecology."
—Aric McBay, author of What We Leave Behind and Peak Oil Survival
"Last week I went to hear Noam Chomsky in Oakland and on a table outside the theatre I found The Vegetarian Myth. I've been reading it for the past week. I think it is one of the most important books people, masses of them, can read, as we try with all our might, intelligence, skill, hope, dream and memory, to turn the disastrous course the planet is on. Or rather that we are on because of our abuse of the planet. It's a wonderful book, full of thoughtful, soulful teachings, and appropriate rage. My admiration for Lierre's sharing of life experience and knowledge is complete. Thank you."
—Alice Walker
About the Author:
Lierre Keith is a writer, small farmer, and radical feminist activist. She is the author of two novels and is currently co-writing a book with Derrick Jensen and Aric McBay about strategy for the environmental movement. She splits her time between Northampton, MA and Humboldt, CA.
See and hear author interviews, book reviews, and other news on Lierre Keith's page HERE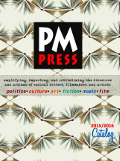 Your cart is currently empty
Subtotal: $0.00