Geek Mafia
SKU:
9781604860061
Author:
Rick Dakan
Publisher:
PM Press
ISBN:
9781604860061
Published:
03/2008
Format:
Paperback
Page count:
355
Size:
5 x 8
Subjects:
Fiction, Thriller
Fired from a job he hated at a company he loved, videogame designer Paul Reynolds is drowning his sorrows in late-morning margaritas when he meets an alluring, pink-haired conwoman named Chloe. With her gang of technopirate friends, Chloe helps Paul not only take revenge on his former employers, but also extort a small fortune from them in the process. What more could a recently unemployed, over-worked videogame designer in Silicon Valley ask for?
In return for Chloe's help, Paul agrees to create counterfeit comic books for one of her crew's criminal schemes. In the process he falls in for their fun loving, drug fueled "off the grid" lifestyle almost as fast as he falls head over heels for Chloe. Wary of the Crew's darker side, but eager to impress both the girl and the gang, Paul uses his game design expertise to invent a masterful con of his own. If all goes according to plan, it will be one for the ages. But can he trust any of them, or is he the one who's really being conned?
Inspired by author Rick Dakan's own eventful experiences in the videogame and comic book industries, Geek Mafia, satisfies the hunger in all of us to buck the system, take revenge on corporate America, and live a life of excitement and adventure.
Praise:
"The story is gripping as anything, and the characters are likable and funny and charming. I adore caper stories, and this stands with the best of them, a geeky version of The Sting."
—Cory Doctorow, co-editor of BoingBoing, best-selling sci-fi author
About the Author
Rick Dakan lives, writes, and plays in Sarasota, Florida, his home and native town. Born in 1972, he grew up in Florida before going on to attend college at American University in Washington DC (where he earned a BA in History) and then Ohio State University (where he didn't earn an MA in History). It was in those bleak, cold, Ohio years of the mid-90's that be started writing for a living, and he hasn't stopped since. Over the next few years he scratched out a rewarding if poor living writing role-playing game books for numerous product lines, including: Wraith: The Oblivion, Kult, Conspiracy X, Deadlands, Vampire: The Masquerade, and Dungeons & Dragons.
In 2000 he came up with an idea for an online computer game which eventually became the hit 2004 release City of Heroes. Teaming up with long-time friend Michael Lewis and a bevy of talented folks, he moved out to San Jose, California and helped found Cryptic Studios. Three years later his partners fired him, but that didn't stop him from continuing to work on the game and writing and publishing a twelve issue comic book series based on the game. He wrote his first novel, Geek Mafia, in 2005.
See and hear author interviews, book reviews, and other news on Rick Dakan's page HERE.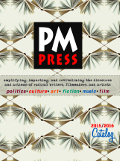 Your cart is currently empty
Subtotal: $0.00