PM Press Feature in Sapling Newsletter
Originally published in the Sapling Newsletter
May 30th, 2016
This week Sapling talks with the editors at PM Press.
Sapling
: What should people know who may not be familiar with PM Press?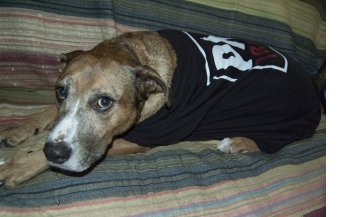 PM Press
: In less than 10 years, PM Press has managed to release nearly 400 books that have slowly and steadily sold over a million copies (combined) without any mainstream or corporate support. Our staff has gone from fully volunteer to full-time paid employees with very few changes. Unlike traditional publishers, our sales rely heavily on grassroots events (hand to hand bookselling) from coast to coast, word of mouth and small press reviews, and the support of the DIY and global political activist communities. We'd like to think that at our best we've been an example for folks interested in starting their own independent publishing ventures, and as an amplifier for writers, artists, and activists working on social/political justice issues ignored by the celebrity-driven mainstream media; and at our worst, proof that the world does not really need any more fantasy novels or tenure-driven Marxist analysis of the world (regardless of how well-intentioned, of course).
Sapling
: How did your name come about?
PM Press
: We needed a name quickly; a list was drawn up with options ranging from large motorcycle engine sizes (1200cc) to book related terms (Crooked Spine) to initialed phrases (FTW). PM was a friendly set of initials that could be used for any purpose that the occasion required (print matters, pogue mahone, piano man etc.). It didn't hurt that most of the productive work in the early days was taking place late at night, in the PM!
Sapling
: What do you pay close attention to when reading submissions? Any deal breakers?
PM Press
: Am I excited to read the topic or story? Is the writer able to communicate an idea or am I left puzzled? Sometimes I'm excited to read a manuscript based on the synopsis and the writer hasn't been able to follow through beyond that initial spark.
The deal breakers are sort of boring. Nothing racist, sexist, homophobic, etc. Otherwise we're open to publishing an eclectic range of nonfiction, fiction, and comics as long as it's something a few of us find interesting.
Where do you imagine PM Press to be headed over the next couple years? What's on the horizon?
PM Press
: We'll keep trucking along releasing lots more books by authors old and new while covering a diverse range of ideas both in fiction and nonfiction. Hopefully some graphic novels and comic collections. Occasionally a book that left me puzzled but through a lot of hard work has come together at last.
Sapling
: As an editor, what is the hardest part of your job? The best part?
PM Press
: The hardest thing for me as an editor is to give everything the care and vigilance it deserves, moving it all the way from the submitted manuscript to its polished final form, the main reason being a burdensome workload. It's a lot of ground to cover. There's so much worthy stuff that we want to publish yet we're only a tiny crew.
The best part is any time a reader finds one of our books inspiring or engaging. If something we publish sheds light on a neglected issue, voice, or history, or serves as a tool to think about how to make the world better, then whatever it took to get it out there was worth it.
Sapling
: If you were stranded on a desert island for a week with only three books, what books would you want to have with you?
PM Press
: Walden and Resistance to Civil Government (Norton Critical Edition), Henry David Thoreau: A favorite book for most of my life. I could spend months (years?) on an island reading this without exhausting its store of valuable things.
Kindred
, Octavia Butler: The most recent novel I bought, last week. While stuck on a desert island I'd want something that could transport me to another place and time, and Kindred relates to the protagonist's struggle to survive in a frightening and unfamiliar world, that of American slavery.
Garner's Modern English Usage
, Bryan A. Garner: Assuming I'd have brought my laptop, I'd probably want to get caught up on some editing as long as my battery held out, and Garner's book is an indispensable reference book I wouldn't want to be without.
Sapling
: Just for fun (because we like fun and the number three), if PM Press was a person, what three things would it be thinking about obsessively?
PM Press
: If PM Press was a person (and what a strange person that would be), the three things we would be thinking about obsessively would be:
1) How to make Google previews work more easily for our titles,
2) Finding new ways to get books into people's hands that focus on social/cultural and political justice and inspire change,
3) Smashing Capital and the State.
***
PM Press was founded at the end of 2007 by a small collection of folks with decades of publishing, media, and organizing experience. PM Press co-conspirators have published and distributed hundreds of books, pamphlets, CDs, and DVDs. Members of PM have founded enduring book fairs, spearheaded victorious tenant organizing campaigns, and worked closely with bookstores, academic conferences, and even rock bands to deliver political and challenging ideas to all walks of life. We're old enough to know what we're doing and young enough to know what's at stake. We seek to create radical and stimulating fiction and nonfiction books, pamphlets, T-shirts, visual and audio materials to entertain, educate, and inspire you.

***
For more info: